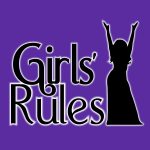 Note: There was a problem with the original post that corrupted the iTunes feed. Apologies if you were not able to receive the initial episode, or if you received this post twice.
This episode I'm joined in the recording burrow by Jett Micheyl and M.A. in the Pa., and we have a few of the best female voices of podcasting join us via Skype to discuss various issues in the podcast world including voice acting, podcast production, and sexuality.
Martha Holloway of Dancing Cat Studios, The Balticon Podcast, and the now retired A.D.D. Cast. You can find her on twitter at @ljosalf. Along with her husband Paul Fischer, their Dancing Cat Studios has produced Ronnie Blackwell's "Serve it Cold" available at Podiobooks.com,  Lorne Epstein's "You're Hired", available at Podiobooks.com, and assisted in production for Forever Fifteen by Kimberly Steel.  This female force of nature has also done voice work for various podcast novels, and can most recently be found in Voices of Babylon's Three Edged Sword which is set in the Babylon 5 universe.
Paulette Jaxton and all of her writings and projects can be found at her main site. Her current podcast novel can be found at The Empress Sword site or at the Podiobooks.com site and Form Letter Rejection Theatre is where you can find a few of her short stories released with a full audio cast. You can find her on Twitter at @PauletteJaxton and in Facebook as PauletteJaxton. Paulette has also done voice work for various podcasts, and puts her exceptional audio production talents to good use by assisting in the production of Chris Lester's Metamor City and P.G. Holyfield's Murder at Avedon Hill.
Heather Welliver has the majority of her voice work listed at her main site. The podcast she hosts with her husband, Grailwolf's Geek Life, is currently on hiatus. You can find her music with The Shillas at Amie Street. The sultry "Faithful" is my personal favorite.
M.A. in the Pa.'s projects include The Modern Domestic Geek and the now retired Better Late Than Never and Fanboy Hell. She has also appeared on Otaku Generation and has done voice work for various podcast novels. M.A. can be found on Twitter at @MAinPA.
Jett Micheyl blogs for The Nerd Signal, has appeared on the Geek Radio Daily podcast and previously had her own podcast called the Jett Show. Her personal blog is The Opinionated Observer. Jett can be found on Twitter at @MistressJett.
The host, Vivid Muse. I co-host a blended family life podcast called Into the Blender with her husband Chooch. Our now-defunct podcast, The City of Heroes Podcast, was a finalist in 2008 and 2009 for the Parsec Award. My personal blog is Vivid Musings and I've also provided voice work for various podcast novels and projects.
Mentions:
Tee Morris
Survival Guide to Writing Fantasy
Nobilis Erotica Podcast (Adult Content)
Murder at Avedon Hill by P.G. Holyfield
Cybrosis by P.C. Haring
Divine Fire by Paulette Jaxton
Metamor City by Chris Lester
PseudoPod
EscapePod
Geek Radio Daily

Promo: The Empress Sword by Paulette Jaxton and the Balticon New Media Party.
You can leave feedback here at this site, send an email to GirlsRulesPodcast@gmail.com, or leave a voicemail at(717) 347-8537 or 7173-GRULES.
Theme music is by Emma's Mini, found on Magnatune.com.
As a reminder, the views you will hear are the views and opinions of the panelists. We do not claim to be professionals, and we do not speak for anyone other than ourselves. Rawr.