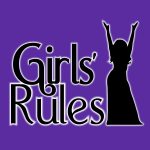 Romy Nelson is a nutritionist, media consultant and author, specializing in corporate consulting. She educates audiences on many health and wellness topics including nutrition, fitness, and the importance of balancing the body, mind and soul to achieve optimal health and wellness. Her book, Be Lean: How to Get the Body You Love and Love the Body You Have, was written to guide readers towards achieving peace with their bodies through positive affirmations, proper nutrition, and natural health.
A certified personal trainer, Romy performed in eight amateur fitness/bodybuilding competitions between 1996 and 2005. Before making a career change to take her message to adults, she served for almost a decade as a full-time health teacher and coach in the Phoenix-area. Romy realized to effectively impact the quality of children's lives, it is essential to educate and motivate adults on how to implement healthy lifestyle choices.
Romy holds a Masters Degree in Education, as well as an AAS Degree in Dietetic Technology. She is a DTR (Dietetic Technician, Registered) and a member of the American and Arizona Dietetic Associations. Romy is the Arizona Dietetic Technician, Registered of the Year 2009, and adjunct nutrition faculty at two Arizona community colleges.
How to find Romy:
You can buy her book on Amazon ~ "Be Lean: How to Get the Body You Love and Love the Body You Have"
Romy has also generously provided me with the following links to help you detoxify yourself by learning more about the health and beauty products on the market.
http://www.ewg.org/skindeep/
http://planetgreen.discovery.com/fashion-beauty/toxic-cosmetics-ingredients.html
http://www.ewg.org/files/SafeCosmetics_FragranceRpt.pdf
http://www.preventcancer.com/publications/pdf/EWG%20report%20_Worldwire_070204.htm
http://www.naturalpedia.com/cosmetic_ingredients.html
The stevia product that Romy mentions can be found here:
http://www.iherb.com/KAL-Pure-Stevia-Extract-3-5-oz-100-g/18951?utm_source=gb&utm_medium=f2
and the chocolate protein powder can be found here:
http://www.iherb.com/MRM-Whey-Dutch-Chocolate-2-02-lbs-917-08-g/7025?at=0
The Zing bars Romy mentions can be found at the Zing website, and I've also found them at REI stores.
Special deal: Romy shared info about a way to get the bars at a discounted price during the interview, so I've copied the following details from her site:
Special Offer: David has a special offer for Romy's listeners, a 25% discount on any Zing Bars order by using the special promo code MOREFIBER, and if you order 3 boxes or more, you will get free shipping! Promo Code good through May 8, 2011