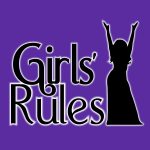 I attended a Wine Social and Benefit Concert on October 17, 2010, hosted by the amazingly generous Jen and Phil Rossi. All proceeds raised were in support of Carrie Turnbull and Ann Hudnall in their 2011 fundraising goals for the Susan G. Komen 3-Day for the Cure in Philadelphia.
At the end of the evening I was able to steal them away for an interview, which I am happy to share with you in this episode. This will be their fourth 3-Day, and I hope their dedication and excitement will encourage you to make a donate in support of their team.
To Donate:
Team Titty Titty Bang Bang – Philadelphia in 2011
Carrie Turnbull's Donation Page

Susan G. Komen site is laden with information, a great resource to learn about breast health, early detection, support if diagnosed and for donations and participation.

Photos from the Wine Social and Benefit Concert, via Viv's flickr stream:

Additional music is from live performances by Phil Rossi and the Awakening. Many thanks to the band for allowing me to use these recordings for this episode and for just being so damned awesome as musicians and humans.

As always, you can leave feedback here at this site, send an email to GirlsRulesPodcast@gmail.com, or leave a voicemail at (717) 347-8537 or 7173-GRULES.
Theme music is by Emma's Mini, found on Magnatune.com.
As a reminder, the views you will hear are the views and opinions of the host and her guests. We do not claim to be professionals, and we do not speak for anyone other than ourselves. Rawr.